Media Coverage
December 2007, See gabbybaby in the ENTREE Holiday Gift Guide (page 2)
November/December 2007 issue, See gabbybaby in the Texas Family Holiday Gift Guide
November 14, 2007, See gabbybaby in the 2007 Pinks & Blues Holiday Gift Guide
November 7, 2007, See gabbybaby in The Intelligencer Wheeling News-Register blog post by Betsy Bethel
Fall 2007, See gabbybaby in TheCelebrityCafe.com's feature article Kid's Playthings: The latest and greatest kids toys.
October 1, 2007, hear Gabby on All Talk Radio.
September 24, 2007, Newsday article "Enough Already!" features Gabby discussing unsolicited advice received by new parents.
September/October 2007, Mystic Pop Magazine features Gabby's "Top Five Rules for Conversations with New Parents," pg 67
Fall 2007, Nola Baby features gabbybaby in their "Cool Stuff We Dig" section.
September, 2007, WebMD features gabbybaby in article "Pregnancy Violations: Don't Be a Victim."
September, 2007, Island Family magazine features gabbybaby in their "Ages & Stages" section.
August, 2007, Skirt magazine features gabbybaby in their "Mom Works" section.
See gabbybaby on IVillage.com's Stuff We Love!
July, 2007, Nashville Parent features gabbybaby in their "What's New in Baby Chic.." section.
June 15, 2007, Women Aloud, Part 1 and Women Aloud, Part 2, Greenstone Media Network
June 12, 2007, Gene and Julie Morning Show, 103.7 Lite FM
April 18, 2007, Out of the Mouths of Babes, Sudbury Town Crier, Carole LaMond
March 30, 2007, TV Gets Moms Shouting, The Boston Globe, Carol Beggy & Mark Shanahan.
March 13, 2007,

Gabby Brennan was recently featured on the Rachael Ray Show!

gabbybaby on E! News - E! News correspondent Elycia Rubin talked about all of the hottest kid and baby items in Hollywood.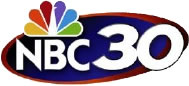 Gabby was interviewed on NBC30 in Hartford, CT, about gabbybaby and all of the ridiculous things that people say to new parents!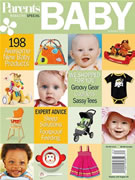 Parents BABY featured gabbybaby's "i'm not staring at you, i'm pooping" onesie in their "Born to Be Wild" onesie spread. Summer 2006.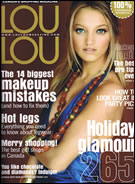 Lou Lou named gabbybaby® in their holiday 2005 gift guide. View placement in Lou Lou Magazine
Southern New England Baby Guide listed gabbybaby as one of the "great ideas" for 2006. View placement in Southern New England Baby Guide.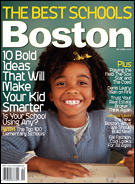 Boston Magazine named gabbybaby® one of the, "best bets for tots." View placement in Boston Magazine.